About
Linda Buckley is a composer from the Old Head of Kinsale, currently based in Dublin.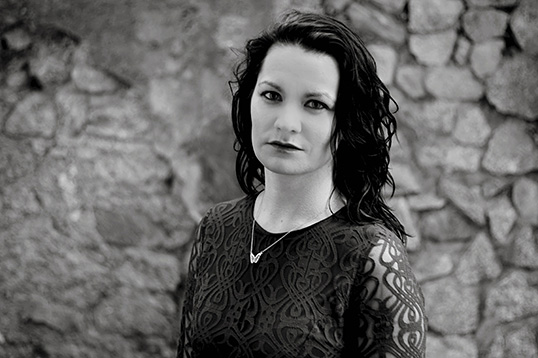 Her music has been described as "strange and beautiful" (Boston Globe, July 2004), a "fascinating interaction between live sound and electronics" (Irish Times, Nov 2006), with "an exciting body of work that marks her out as a leading figure in the younger generation of Irish composers working in the medium" (Journal of Music, Sept 2008).
Her work has been performed by the BBC Symphony Orchestra, Dresden Sinfoniker Orchestra, Crash Ensemble, Fidelio Trio, Orkest de Ereprijs, Janus Trio, Rothko Trio, University of York Javanese Gamelan, and featured at international festivals including the Bang on a Can Summer Institute of Music at MassMoCA, Gaudeamus Music Week Amsterdam and Seoul International Computer Music Festival.
Linda is a member of the Spatial Music Collective, dedicated to the creation and presentation of spatial acoustic and electroacoustic music.
She studied Music at University College Cork, and Music and Media Technologies at Trinity College Dublin. She holds a Ph.D in Composition from Trinity College, where she also lectures.
Past events
July 2016

Summer/Autumn 2016 Tour with Crash Ensemble, Iarla O Lionaird and Adrian Crowley

National tour with Iarla O Lionaird performing O Iochtar Mara song-cycle with Crash Ensemble string quartet, and Adrian Crowley performing The Dead Hotel.

July 2016

Changeling at Clonmel Junction Festival

Changeling

is a dark, immersive piece exploring themes of the supernatural, the feminine and the occult using music, visuals, dance and spoken word.

July 2016

Passages Installation, Clonmel Junction Festival

Passages installation co-composed with Irene Buckley in collaboration with artist Ailbhe Ni Bhriain, runs for a week as part of Clonmel Junction Festival.

July 2016

Fiol performed at West Cork Chamber Music Festival

Fiol for string trio performed by Mairéad Hickey, György Kovalev and Ella van Poucke, St. Brendan's Hall, Bantry.

June 2016

Concorde perform Downward in a Freezing Earth, Galway.

Concorde playing pieces by Ed Bennett and Linda Buckley, Orbsen Building, Sunday at 3.45pm.

May 2016

Civitella Ranieri Fellowship, Umbria Italy

Fellowship at Civitella Ranieri, 15th century castle in Umbria, Italy

April 2016

Chiyo performed by RTE National Symphony Orchestra

Lunchtime concert featuring Chiyo as well as music by Finnish composer Kaija Saariaho, RTE National Symphony Orchestra, National Concert Hall Dublin.

April 2016

Iarla O'Lionaird with Crash Ensemble, NCH Dublin

Iarla O'Lionaird and the Crash Ensemble perform O Iochtar Mara song cycle, The Studio, National Concert Hall Dublin.

April 2016

A Reflection on Light concert and exhibition, Trinity College Dublin

Live performance to film A Reflection on Light, collaboration with Grace Weir, Department of Physics, Trinity College Dublin

March 2016

Performance of Fridur for The World According to Bob, Cafe Oto London

Fridur for piano and electronics performed by Andrew Zolinsky, as part of a two-day celebration of the life and work of Bob Gilmore.