About
Linda Buckley is a composer from the Old Head of Kinsale, currently based in Dublin.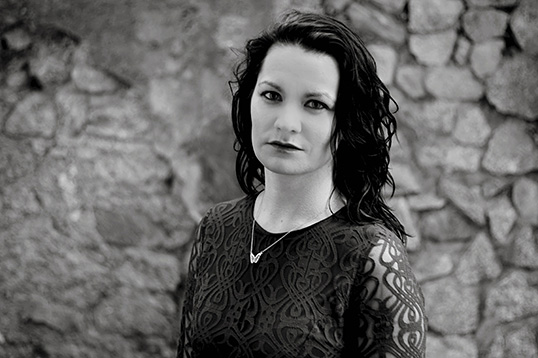 Her music has been described as "strange and beautiful" (Boston Globe, July 2004), a "fascinating interaction between live sound and electronics" (Irish Times, Nov 2006), with "an exciting body of work that marks her out as a leading figure in the younger generation of Irish composers working in the medium" (Journal of Music, Sept 2008).
Her work has been performed by the BBC Symphony Orchestra, Dresden Sinfoniker Orchestra, Crash Ensemble, Fidelio Trio, Orkest de Ereprijs, Janus Trio, Rothko Trio, University of York Javanese Gamelan, and featured at international festivals including the Bang on a Can Summer Institute of Music at MassMoCA, Gaudeamus Music Week Amsterdam and Seoul International Computer Music Festival.
Linda is a member of the Spatial Music Collective, dedicated to the creation and presentation of spatial acoustic and electroacoustic music.
She studied Music at University College Cork, and Music and Media Technologies at Trinity College Dublin. She holds a Ph.D in Composition from Trinity College, where she also lectures.
Past events
October 2016

Awarded Fulbright Scholarship for 2016/17

Fulbright scholarship to spend a year in New York for Composition and Research, afilliated with New York University.

September 2016

Crash Ensemble perform Fiol, Composing the Island Festival

String trio Fiol performed as part of Crash Ensemble new music marathon, National Concert Hall Dublin.

September 2016

Isabelle O'Connor performs Fridur for Piano and electronics, Composing the Island festival, NCH

Irish pianist Isabelle O'Connell will perform a recital of works by contemporary female composers on September 21st at 6.30pm at the National Concert Hall. This recital will form part of 'Composing the Island: A century of music in Ireland 1916-2016' which takes place between the 7th and 25th of September 2016.

September 2016

I Have Five Things to Say performed at Hugh Lane Gallery

Lina Andonovska, flute
Kate Ellis, cello
Michelle O'Rourke, voice
Michael Joyce, piano

perform I Have Five Things to Say song cycle based on Rumi poetry, Hugh Lane Gallery Dublin, Sundays at Noon series.

September 2016

Release of Changeling original score

New record of electronic music written for Changeling dance show.

August 2016

Collaboration with David Power, uilleann pipes and electronics

Development of new work for live processed uilleann pipes and electronics with piper David Power, for Kilkenny Arts Festival.

July 2016

Summer/Autumn 2016 Tour with Crash Ensemble, Iarla O Lionaird and Adrian Crowley

National tour with Iarla O Lionaird performing O Iochtar Mara song-cycle with Crash Ensemble string quartet, and Adrian Crowley performing The Dead Hotel.

July 2016

Changeling at Clonmel Junction Festival

Changeling

is a dark, immersive piece exploring themes of the supernatural, the feminine and the occult using music, visuals, dance and spoken word.

July 2016

Passages Installation, Clonmel Junction Festival

Passages installation co-composed with Irene Buckley in collaboration with artist Ailbhe Ni Bhriain, runs for a week as part of Clonmel Junction Festival.

July 2016

Fiol performed at West Cork Chamber Music Festival

Fiol for string trio performed by Mairéad Hickey, György Kovalev and Ella van Poucke, St. Brendan's Hall, Bantry.