About
Linda Buckley is a composer from the Old Head of Kinsale, currently based in Dublin.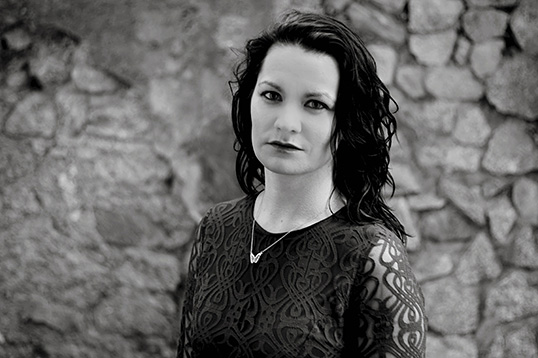 Her music has been described as "strange and beautiful" (Boston Globe, July 2004), a "fascinating interaction between live sound and electronics" (Irish Times, Nov 2006), with "an exciting body of work that marks her out as a leading figure in the younger generation of Irish composers working in the medium" (Journal of Music, Sept 2008).
Her work has been performed by the BBC Symphony Orchestra, Dresden Sinfoniker Orchestra, Crash Ensemble, Fidelio Trio, Orkest de Ereprijs, Janus Trio, Rothko Trio, University of York Javanese Gamelan, and featured at international festivals including the Bang on a Can Summer Institute of Music at MassMoCA, Gaudeamus Music Week Amsterdam and Seoul International Computer Music Festival.
Linda is a member of the Spatial Music Collective, dedicated to the creation and presentation of spatial acoustic and electroacoustic music.
She studied Music at University College Cork, and Music and Media Technologies at Trinity College Dublin. She holds a Ph.D in Composition from Trinity College, where she also lectures.
Past events
December 2015

Curation of AIC concert, Christchurch Cathedral Dublin

Curating a concert of favourite music including works by Jacob Cooper, Daniel Bjarnason, Duruflé and Benjamin Britten. Performed by Linda Buckley (voice, electronics), Michelle O'Rourke (voice), Kate Ellis (cello) and David Bremner (organ).

November 2015

Trio Momentum perform All Collisions end in static, Berlin

All collisions end in static for flute, viola, harp and electronics performed by Trio Momentum, Berlin

November 2015

Performance with Ergodos, ECM weekend, Triskel Cork

Performing with Ergodos (voice, electronics) as part of the ECM weekend at Triskel Christchurch Cork

November 2015

Fridur Dublin performance, Isabelle O'Connell, Piano

Fridur for piano and electronics performed by Isabelle O'Connell, Lutheran Church Dublin

November 2015

Fridur premiere, for Isabelle O Connell, Piano

Renowned New York based pianist Isabelle O' Connell premieres new work Fridur for Piano and electronics, at SARC Belfast

November 2015

A Reflection of Light film installation, Irish Museum of Modern Art

Score for Grace Weir's film A Reflection of Light, based on the artist Mainie Jellett, opens at IMMA Dublin.

October 2015

Concorde at the Hugh Lane Gallery

New work for Concorde ensemble performed at the Hugh Lane Gallery Sundays at Noon series.

September 2015

Premiere of The Flower of Chivalry at New Ross Piano Festival

First performance of commission for new piano work The Flower of Chivalry inspired by the Ros Tapestry collection, pianist Cedric Tiberghien, New Ross Piano Festival, Wexford.

September 2015

Passages – Sounds from a Safe Harbour

New collaboration with Irene Buckley and video artist Ailbhe Ní Bhriain – immersive audio-visual installation at the Bonded Warehouse, Cork.

September 2015

O Iochtar Mara song cycle performance, Iarla O Lionáird & Vanbrugh String Quartet

Gaelic song cycle for voice, string quartet and electronics performed by Iarla O Lionáird and the Vanbrugh String Quartet, Limerick City Gallery of Art.