About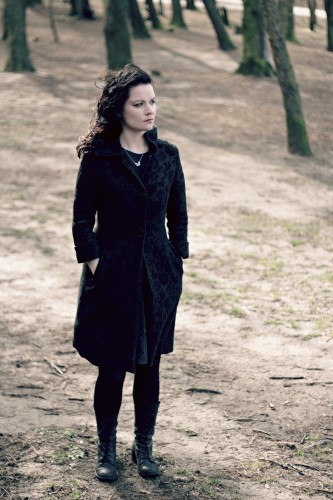 Linda Buckley is an Irish composer/performer based in Glasgow who has written extensively for orchestra (RTE National Symphony Orchestra, BBC Symphony Orchestra), and has a particular interest in merging her classical training with the worlds of post punk, folk and ambient electronica. Her work has been described as "fantastically brutal, reminiscent of the glitch music of acts such as Autechre" (Liam Cagney, Composing the Island) and "engaging with an area of experience that new music is generally shy of, which, simplified and reduced to a single word, I'd call ecstasy" (Bob Gilmore, Journal of Music). Music for theatre includes work by Enda Walsh (Bedbound) and film by Pat Collins (Living in a Coded Land) and Tadhg O'Sullivan (Solas Céad Bliain). Awards include a Fulbright scholarship to New York University and the Frankfurt Visual Music Award 2011 (Silk Chroma). Recent and upcoming collaborations include work with Mmoths, arrangements from This Mortal Coil, remixes for Augustus and John, new music with Laura Sheeran (Kuvn), as well as performances by Icebreaker, Iarla O'Lionaird, Joby Burgess, Ensemble Mise-En and Crash Ensemble. Linda also lectures in Composition at the Royal Conservatoire of Scotland.
Past events
July 2020

Joby Burgess performs Discordia, Three Choirs Festival, Worcester

Discordia for aluminium harp and electronics performed at Three Choirs Festival, Worcester Baptist Church

May 2020

Premiere of new work for pianist Michael McHale, Triskel Arts Centre Cork

Solas na Gealaí premiered by Michael McHale, based on inspiration from Beethoven's Moonlight Sonata, Triskel Christchurch Cork.

May 2020

Exploding Stars performed for Plug Festival, Royal Conservatoire of Scotland

Darragh Morgan performs Exploding Stars for violin and electronics, Royal Conservatoire of Scotland, Glasgow.

March 2020

Colin Dunne dances in The Turn, Newry

Special performance of The Turn for string quartet, dancer and live processing for Patrick's Day celebration concert, Newry Town Hall.

March 2020

Voice/electronic improv for Standing Sitting Lying Down, Dublin

Show with Dublin-based ambient electronic artists for Homebeat, at The Space Between.

March 2020

Joby Burgess performs Discordia, Elstow Abbey Bedford

Discordia for aluminium harp and electronics performed at CoMA festival, Elstow Abbey, Bedford in a show including work by John Cage, Steve Reich and John Luther Adams.

February 2020

Performance – voice/electronics for Imagining Ireland with Radie Peat, Lisa O'Neill & Sinead Gleeson

Performing with Kate Ellis and Eliza McCarthy alongside Irish singers and writers, for Imagining Ireland – Barbican London

February 2020

Solás Song Cycle performed by Rachel Kelly and John Hess, NCH Dublin

Three songs composed for the Irish Art Song Project, premiered at the National Concert Hall Dublin:

Marginalia (foraois gan fhaobhar) with text le/by: Doireann Ní Ghríofa
Sólás le/by: Doireann Ní Ghríofa
Faoi Shamhain le/by: Doireann Ní Ghríofa

February 2020

Curating concert for Beethoven Reflected, Triskel and Hugh Lane

Curation of concert programme featuring newly commissioned work by Linda Buckley and Irene Buckley, as well as music by Julia Wolfe – connected to Beethoven's String Quartet Op.131 performed by Contempo Quartet, Triskel Arts Centre Cork and Hugh Lane Gallery Dublin.

February 2020

Opening for Black Glass Ensemble, Queen's Hall Edinburgh

Located in the beguiling liminal territory between contemporary classical and experimental music, Black Glass combines the cream of Scotland's chamber players with longstanding pioneers of the UK's avant-garde electronic underground. Support comes from Glasgow-based Irish composer – and Liminal Nights performer – Linda Buckley.