About
Linda Buckley is a composer from the Old Head of Kinsale in Ireland, currently based in New York.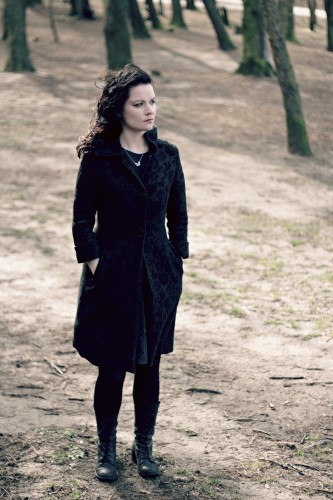 Her music has been described as "exquisite" (Gramophone) "strange and beautiful" (Boston Globe), with "an exciting body of work that marks her out as a leading figure in the younger generation of Irish composers" (Journal of Music). Her work has been performed by BBC Symphony Orchestra, Dresden Sinfoniker Orchestra, Crash Ensemble and internationally, including Seoul International Computer Music Festival. She holds a Ph.D in Composition from Trinity College and was RTÉ Lyric FM Composer in Residence 2011/13. She was recently awarded a Fulbright scholarship to spend a year in New York for composition and research, affiliated with NYU.
Past events
March 2017

Drink all your Passion & Haza at New Music Dublin

Michelle O'Rourke sings Drink all your Passion from Rumi song-cycle, and Contempo String Quartet perform Haza, as part of New Music Dublin, at the National Concert Hall.

February 2017

Galura performed at NYU

Performance of Galura, NYU, Fidelio Trio – string trio and electronics.

February 2017

Galura performed at Spectrum, New York

Fidelio Trio perform Galura for piano trio & electronics, Spectrum, Lower East Side, New York

February 2017

Icebreaker tour Azure, U.K 2017

Icebreaker ensemble perform Azure as part of an all-female programme including work by Kate Moore and Anna Meredith, tour of U.K.

January 2017

New work for RTE Contempo String Quartet, tour of Ireland

New commission for Contempo string quartet with electronics, for performance with the Bartok string quartets, Irish tour.

January 2017

Spatial Music Collective at Spectrum, New York

CT::SWaM presents an evening featuring the Spatial Music Collective, including Seek for 8-channel tape and live Changeling performance, Spectrum, Lower East Side.

November 2016

Sound Traffic in the Village

Isabelle O' Connell plays my Fridur for piano and electronics, along with new music by Akio Mokuno, Craig Michael Davis, Howie Kenty and Matthew Gantt – Cornelia Street Cafe, West Village, New York, November 28th.

November 2016

ab uno pluribus

"ab uno pluribus" – from one to many – November 2016 session, East Village, NYC


In the November session of this monthly audio-visual event we will present electro-acoustic live music with audio performances by LINDA BUCKLEY [flute, voice + electronics], CHAMPAGNE SEQUINS [analog modular synths] and LUCIERNAGA [guitar + effects].

Live visuals by GEOFF MATTERS.

November 2016

Performance of vocal/electronic works, SoundKarD, Manchester

St Ann's Church,

Manchester M1 1JW

17th November, 7.30pm doors


SoundKarD: voice Sarah Dacey, piano Kate Halsall, electronics Duncan MacLeod + guests..