About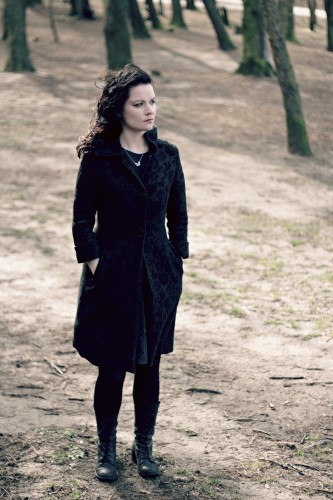 Linda Buckley is an Irish composer/performer based in Glasgow who has written extensively for orchestra (RTE National Symphony Orchestra, BBC Symphony Orchestra), and has a particular interest in merging her classical training with the worlds of post punk, folk and ambient electronica. Her work has been described as "fantastically brutal, reminiscent of the glitch music of acts such as Autechre" (Liam Cagney, Composing the Island) and "engaging with an area of experience that new music is generally shy of, which, simplified and reduced to a single word, I'd call ecstasy" (Bob Gilmore, Journal of Music). Music for theatre includes work by Enda Walsh (Bedbound) and film by Pat Collins (Living in a Coded Land) and Tadhg O'Sullivan (Solas Céad Bliain). Awards include a Fulbright scholarship to New York University and the Frankfurt Visual Music Award 2011 (Silk Chroma). Recent and upcoming collaborations include work with Mmoths, arrangements from This Mortal Coil, remixes for Augustus and John, new music with Laura Sheeran (Kuvn), as well as performances by Icebreaker, Iarla O'Lionaird, Joby Burgess, Ensemble Mise-En and Crash Ensemble. Linda also lectures in Composition at the Royal Conservatoire of Scotland.
Past events
November 2019

Duo van Vliet perform Oscillate, Royal Holloway London

Oscillate for viola, accordion and electronics, along with music by Dowland, Britten and Polish composers, Department of Music.

October 2019

Premiere of commission from Red Note Ensemble with Any Enemy, Sound Festival Aberdeen

New work for Red Note Ensemble and Any Enemy, Sound Aberdeen.

September 2019

Score for Henry Glassie: Field Work – Pat Collins film at Toronto Film Festival

Scored new Pat Collins film based on American folklorist Henry Glassie, premiering at the Toronto International Film Festival.

September 2019

Joby Burgess performs Ekstasis for percussion & electronics, Nonclassical London

Also including music by Gabriel Prokofiev and John Luther Adams and DJ sets by Lola de la Mata, The Victoria, Dalston.

September 2019

Presenting radio documentary series with Athena Media – Mother's Blood, Sister Songs

Development of radio project with Athena Media for broadcast on Irish radio and online media, exploring connections between Ireland and Iceland, historically and musically.

August 2019

Premiere of Hebrides Ensemble Commission for Edinburgh International Book Festival

New work for Hebrides Ensemble, Edinburgh International Book Festival

August 2019

New Work for Duo von Vliet, The Night With, Glasgow

New work for accordion, viola and electronics commissioned by The Night With

August 2019

Premiere of new work for Duo van Vliet, The Night With, Edinburgh

New work for accordion, viola and electronics commissioned by The Night With

July 2019

Nosferatu live score at Skibbereen Arts Festival

Live score to silent film Nosferatu co-composed with Irene Buckley, presented as part of Skibbereen Arts Festival.

June 2019

Electronic improv at Queen's Hall Edinburgh with Chris Connelly and Michael Begg

Electronic and vocal improv as part of Liminal Nights series at Queen's Hall, curated by Michael Begg.