About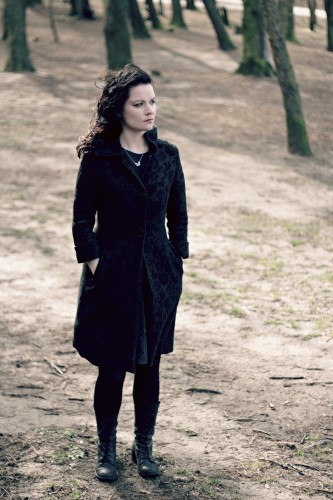 Linda Buckley is an Irish composer/performer based in Glasgow who has written extensively for orchestra (RTE National Symphony Orchestra, BBC Symphony Orchestra), and has a particular interest in merging her classical training with the worlds of post punk, folk and ambient electronica. Her work has been described as "fantastically brutal, reminiscent of the glitch music of acts such as Autechre" (Liam Cagney, Composing the Island) and "engaging with an area of experience that new music is generally shy of, which, simplified and reduced to a single word, I'd call ecstasy" (Bob Gilmore, Journal of Music). Music for theatre includes work by Enda Walsh (Bedbound) and film by Pat Collins (Living in a Coded Land) and Tadhg O'Sullivan (Solas Céad Bliain). Awards include a Fulbright scholarship to New York University and the Frankfurt Visual Music Award 2011 (Silk Chroma). Recent and upcoming collaborations include work with Mmoths, arrangements from This Mortal Coil, remixes for Augustus and John, new music with Laura Sheeran (Kuvn), as well as performances by Icebreaker, Iarla O'Lionaird, Joby Burgess, Ensemble Mise-En and Crash Ensemble. Linda also lectures in Composition at the Royal Conservatoire of Scotland.
Past events
November 2017

New Spatial Work for Sounding Out the Space

During the Sounding Out the Space Conference the Spatial Music Collective will present two concerts of spatial music involving both live and electronic music in St. Laurence's Church.

downward in a freezing earth performed in Hong Kong

downward in a freezing earth (bass cl / vl / vc + tape) performed by Concorde at Sai Wan Ho Civic Centre, Hong Kong

October 2017

Fridur at National Sawdust, New York

Fridur for piano and electronics performed at National Sawdust Brooklyn, Isabelle O'Connell

October 2017

Haza performed by RTE Contempo Quartet, National Gallery of Ireland

Kaleidoscope present a programme of music to complement the exhibition Käthe Kollwitz: Life, Death and War, now on display in the Print Gallery. Featuring pieces by the rarely heard female Czech composer, Vítēzslava Kaprálová, and a Schoenberg work based on a poem by Richard Dehmel, the programme offers a unique opportunity to connect with Kollwitz through the music of two contemporaries, mirrored by music from two female composers who preceded and followed her.

Clara Schumann: 6 Lieder, Op 13
Rory Musgrave (baritone), Lance Coburn (piano)

Vítēzslava Kaprálová: "April Preludes" Op. 13
Lance Coburn (piano)

Linda Buckley: "Haza" for string quartet & electronics
RTE Contempo Quartet

Arnold Schoenberg: "Verklarte Nacht" Op. 4
RTE Contempo Quartet, Karen Dervan (viola), William Butt (cello)

October 2017

Icebreaker perform Azure, Kings Place London

System Restart Tour – The exciting programme features new music by Jobina Tinnemans, whose work includes music for table tennis players and hedge shearers, You Are Wolf's Kerry Andrew, whose output includes an opera about swimming, Nottingham University's own Elizabeth Kelly, and Australian-Dutch Kate Moore is complemented by Linda Buckley's exquisite, soaring Azure, plus Anna Meredith's Orlok and Nautilus from her surging, joyful Moshi Moshi EP's.

September 2017

Crash Ensemble with Iarla O'Lionaird perform O Iochtar Mara

Sounds from a Safe Harbour festival – music by Bryce Dessner, Emily Hall, Linda Buckley at the Everyman Theatre, Cork.

September 2017

Moog Sound Lab Residency

Musician in residence at the Moog Sound Lab, Science Gallery Dublin, with live performance

August 2017

Score for The Human Flock by Clare Langan

Score for The Human Flock film installation by Clare Langan, Lismore Castle Arts from 5th August to 1st October.

August 2017

Antarctica with David Power, uilleann pipes, Kilkenny Arts Festival

New collaborative show with uilleann piper David Power and electronics, based on theme of Shackelton crossing the Antarctic.

July 2017

Changeling show, Clonmel Junction Festival

Multimedia show based on the story of Bridget Cleary, Changeling – devised with Laura Sheeran and Stephanie Dufresne, Clonmel Junction Festival.