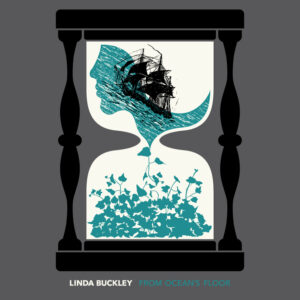 New album, From Ocean's Floor, out now on NMC. Featuring Iarla Ó'Lionáird, Crash Ensemble, Isabelle O'Connell, Joby Burgess, Contempo Quartet and Darragh Morgan. Guardian folk album of the month, and Folk Radio editor's pick.
'An excellent portrait of one of Ireland's most interesting composers' Journal of Music
'The intensity of her work is irresistible – a generous portrait that is full of surprises and unsettling questions.'  Tim Rutherford-Johnson, The Rambler
'It's clear how much Buckley deeply connects her past to her present, opening up possibilities for our mutual musical futures.' Guardian

'Music of mythic magic … sublime as well as brilliant –  richly and strangely powerful.' BBC Radio 3 New Music Show
'Linda Buckley is unquestionably one of the most exciting, prolific and 'ecstatic' composers to come from Ireland in recent times.' RTÉ
'Diverse and ultra imaginative work, intense and shimmering…' BBC Radio Scotland
'Intelligent, atmospheric and strangely beautiful.' ★★★★ Songlines
The works on this album are captivating; I couldn't tear myself away.' ★★★★ BBC Music Magazine
Upcoming
January 2022

Score to Nothing Compares directed by Kathryn Ferguson to premiere at Sundance Film Festival

Original score for film Nothing Compares with co-composer Irene Buckley.

A feature documentary that tells the story of Sinéad O'Connor's phenomenal rise to worldwide fame, and how her iconoclastic personality resulted in her exile from the pop mainstream. Focusing on prophetic words and deeds across a five-year period (1987-1992), the film reflects on the legacy of this fearless trailblazer, through a contemporary feminist lens. The film will receive its world premiere at Sundance in January 2022.

March 2022

New work for Lina Andonovska & Michelle O'Rourke

New work for duo Lina Andonovska (flute) and Michelle O'Rourke (voice), setting text by Doireann Ní Ghríofa for performance in the Finding a Voice Concert Series. Finding a Voice is a four-day concert series that focuses on music by women composers through the ages and around the world, in celebration of International Women's Day – 8th March. Finding A Voice features performances from leading Irish and international musicians.

March 2022

New work for New Dublin Voices

The work will be part of a wider, six-piece song cycle, (un)Sung Heroes: Mná na hÉireann, and will be premiered by New Dublin Voices and Bernie Sherlock across a series of concerts celebrating the music of some of the world's leading female composers; this will culminate in a performance on Tuesday, March 8th, 2022: International Women's Day

April 2022

Moving on Music – Fidelio Trio with Uilleann Pipes

Moving on Music commission for performance by Fidelio Trio + Uilleann Pipes, to compose a piece in response to one of J.B. Vallely's artworks

August 2022

New work/installation for viola da gamba (Liam Byrne), Crash Ensemble and multi-channel electronics

Commissioned by Kilkenny Arts Festival with Crash Ensemble

December 2022

New work for the Ficino Quartet

New work for string quartet for performance by the Ficino Quartet during a tour of Ireland 7-11 December 2022, alongside music by Caroline Shaw, Philip Glass and Ravel.
About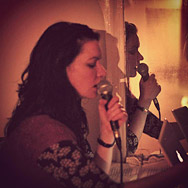 Linda Buckley is an Irish composer/performer who creates electronic and acoustic music, often in the realm of glitch, drone and dark ambient. In September 2020 her NMC record, From Ocean's Floor was released, praised by Iggy Pop on BBC Radio 6 as "beautiful music – here is somebody really, really special". Read more »
Also
Listen to pieces and excerpts on the music page, view works and past performances, or get in touch, either here or alternatively on Twitter or SoundCloud.