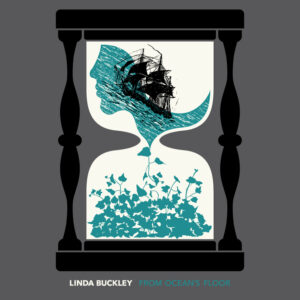 New album, From Ocean's Floor, out now on NMC. Featuring Iarla Ó'Lionáird, Crash Ensemble, Isabelle O'Connell, Joby Burgess, Contempo Quartet and Darragh Morgan. Guardian folk album of the month, and Folk Radio editor's pick.
'An excellent portrait of one of Ireland's most interesting composers' Journal of Music
'The intensity of her work is irresistible – a generous portrait that is full of surprises and unsettling questions.'  Tim Rutherford-Johnson, The Rambler
'It's clear how much Buckley deeply connects her past to her present, opening up possibilities for our mutual musical futures.' Guardian

'Music of mythic magic … sublime as well as brilliant –  richly and strangely powerful.' BBC Radio 3 New Music Show
'Linda Buckley is unquestionably one of the most exciting, prolific and 'ecstatic' composers to come from Ireland in recent times.' RTÉ
'Diverse and ultra imaginative work, intense and shimmering…' BBC Radio Scotland
'Intelligent, atmospheric and strangely beautiful.' ★★★★ Songlines
The works on this album are captivating; I couldn't tear myself away.' ★★★★ BBC Music Magazine
Upcoming
August 2021

New work/installation for viola da gamba (Liam Byrne), Crash Ensemble and multi-channel electronics

Commissioned by Kilkenny Arts Festival with Crash Ensemble

August 2021

Sean nós song orchestration, Muireann Nic Amhlaoibh & Irish Chamber Orchestra

Commissioned by Kilkenny Arts Festival for the Irish Chamber Orchestra and Muireann Nic Amhlaoibh

September 2021

PRS Award for Aud – Ensemble & electronics, Nordic Viola

Commissioned by Nordic Viola for performance in Orkney Islands and tour of Scotland, awarded PRS Women Make Music Award

Premiere at Orkney Science Festival.

Score for new film M.R. by artist Jyll Bradley for Creative Folkestone Triennial

In 1960's Britain, over 160,000 children were 'given up' for adoption at birth through a closed system which denied them any legal right to their identity until adulthood. Jyll Bradley was one of those children. Bradley's new film M.R. is the story of an artist in search of her creative origins and a language to express the trauma, displacement and invisibility of the adoptee. A creation story for our times, M.R. asks universal questions about why we make art and how art, in turn, makes us. This film, supported by Arts Council England, is a tender coming of age story exploring the subject of childhood adoption, creativity and identity.

November 2021

Live score to film Metropolis (co-composed with Irene Buckley) – percussion ensemble, electronics

Commissioned by Cork International Film Festival 2021
About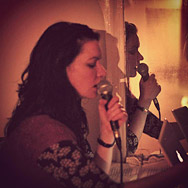 Linda Buckley is an Irish composer currently based in Glasgow, who writes for both electronic and acoustic forces. The diverse instrumentations of her work include Javanese Gamelan, choir, multi-channel tape, prepared piano and orchestra. Read more »
Also
Listen to pieces and excerpts on the music page, view works and past performances, or get in touch, either here or alternatively on Twitter or SoundCloud.