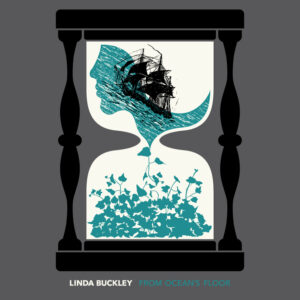 New album, From Ocean's Floor, out now on NMC. Featuring Iarla Ó'Lionáird, Crash Ensemble, Isabelle O'Connell, Joby Burgess, Contempo Quartet and Darragh Morgan. Guardian folk album of the month, and Folk Radio editor's pick.
'An excellent portrait of one of Ireland's most interesting composers' Journal of Music
'The intensity of her work is irresistible – a generous portrait that is full of surprises and unsettling questions.'  Tim Rutherford-Johnson, The Rambler
'It's clear how much Buckley deeply connects her past to her present, opening up possibilities for our mutual musical futures.' Guardian

'Music of mythic magic … sublime as well as brilliant –  richly and strangely powerful.' BBC Radio 3 New Music Show
'Linda Buckley is unquestionably one of the most exciting, prolific and 'ecstatic' composers to come from Ireland in recent times.' RTÉ
'Diverse and ultra imaginative work, intense and shimmering…' BBC Radio Scotland
'Intelligent, atmospheric and strangely beautiful.' ★★★★ Songlines
The works on this album are captivating; I couldn't tear myself away.' ★★★★ BBC Music Magazine
Upcoming
December 2023

Coming Soon: score to new film by Mark Cousins A Sudden Glimpse to Deeper Things based on the artist Wilhelmina Barns-Graham.

February 2024

Thar Farraige with Brìghde Chaimbeul and Maxwell Quartet at Celtic Connections, Glasgow

https://www.celticconnections.com/event/1/brghde-chaimbeul-maxwell-quartet-linda-buckley-thar-farraige-over-sea-and-dopey-monkey-ensemble

February 2024

Thar Farriage at Hemsing Festival, Norway

April 2024

New work for Nathan Sherman premiered at New Music Dublin, Viola & Electronics

April 2024

New work for Iarla O'Lionaird and the National Symphony Orchestra, New Music Dublin
About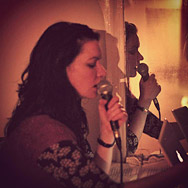 Linda Buckley is an Irish composer/performer who creates electronic and acoustic music, often in the realm of glitch, drone and dark ambient. In September 2020 her NMC record, From Ocean's Floor was released, praised by Iggy Pop on BBC Radio 6 as "beautiful music – here is somebody really, really special". Read more »
Also
Listen to pieces and excerpts on the music page, view works and past performances, or get in touch, either here or alternatively on Twitter or SoundCloud.