Upcoming
August 2017

Show with David Power, uilleann pipes, Kilkenny Arts Festival

New collaborative show with uilleann piper David Power and electronics, based on theme of Shackelton crossing the Antarctic.
About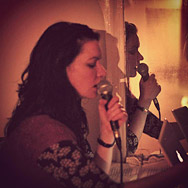 Linda Buckley is an Irish composer currently based in New York, who writes for both electronic and acoustic forces. The diverse instrumentations of her work include Javanese Gamelan, choir, multi-channel tape, prepared piano and orchestra. Read more »
Also
Listen to pieces and excerpts on the music page, view works and past performances, or get in touch, either here or alternatively on Twitter or SoundCloud.